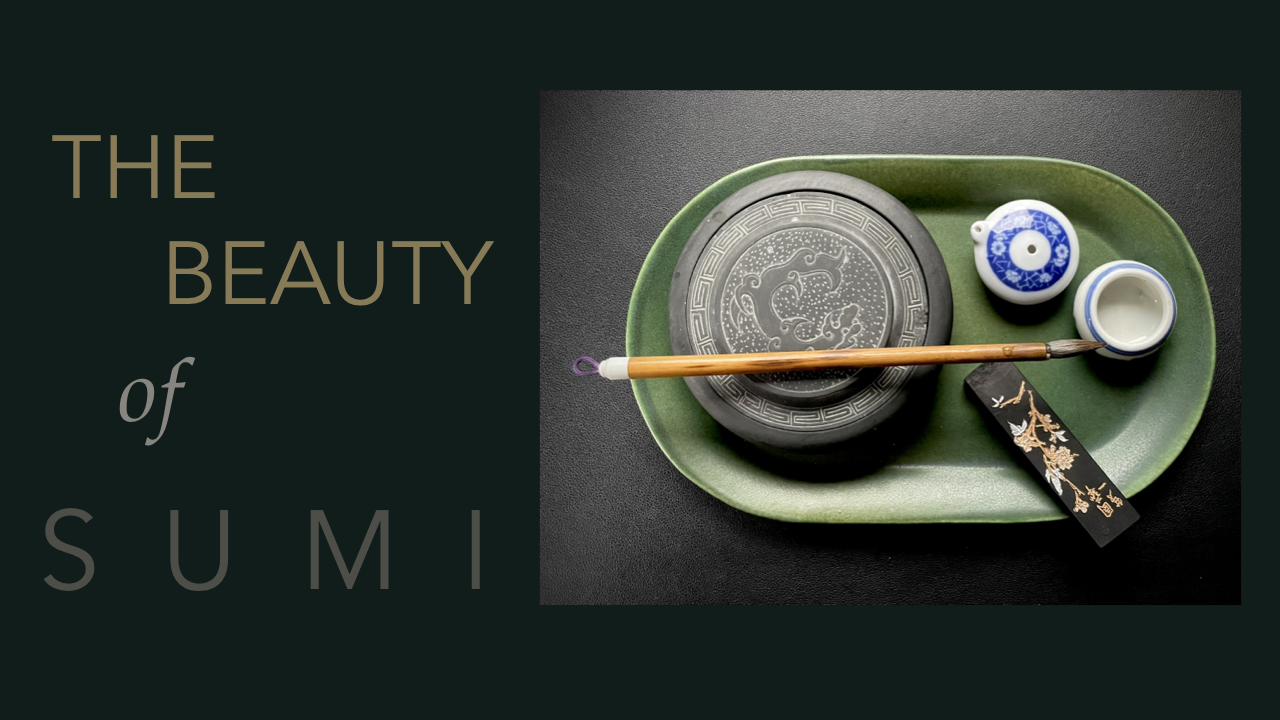 Join me for this gorgeous introductory exploration of one of the oldest known art materials, Sumi Ink.

In this self-paced, three-hour course we explore the origins of this ancient and versatile medium, how to prepare it, and many ways to use it as a modern art material. A thoughtfully prepared materials list helps you get started very affordably, with other specialty options to tempt you once you have discovered your own love for Sumi.

This course is meant to get you started with your own explorations, including a lovely, yet simple project of painting an iron teapot that is suitable for all skill levels. Plenty of demonstrations of more expressive ways to work with Sumi as a modern tool for expressive mixed media art.

This is the foundational course for more advanced Sumi courses to come.
As a student of this course you have access to our wonderful artist's forum where we share our work and experiences and can ask questions. I check in each weekday, year round to offer personal help as you journey through the course.
Come and play as we honour this ancient and elemental medium.
The not-so-fine-print:
No refunds will be given after the publication of the course on November 14, 2022.
Access to the internet is required to participate in this course. It is best viewed on a computer, but can be accessed through a tablet or smartphone.
Access to the course is available for the lifetime of the course, at least until November 14, 2023. The course will remain open as long as it continues to sell and participants are actively enrolled.
All technical issues need to be directed to Teachable.com. I have zero ability to assist with technical issues including signing in to access your account.
I have no access to your payment information. I simply rent this space from the Teachable platform.
So Many Beautiful Possibilities to Explore

This painting is from my personal body of work, showing the gorgeous qualities of Sumi when mixed with India Ink and Watercolour.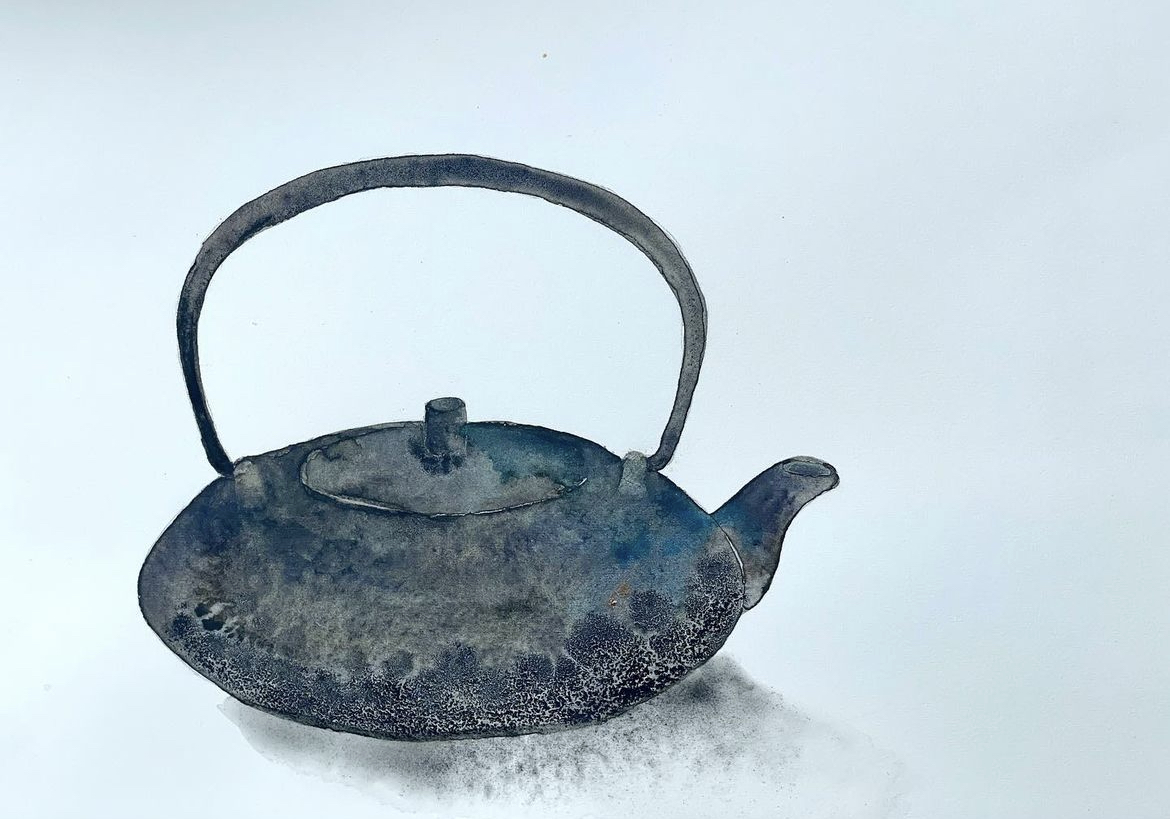 Other Courses at Art & Spirit Studio
Check your inbox to confirm your subscription